July 2011——4X4 Polarized protective eyewear from Gateway Safety® is an all-important outdoor eye protection solution for workers who face daily glare from light bouncing off flat, reflective surfaces such as the hood of a vehicle, the surface of water, or even a paved roadway. At the same time, employers can be confident their workers are wearing the appropriate protection for impact hazards. 4×4 Polarized has been independently tested and certified by Underwriters Laboratories to meet and exceed the ANSI Z87.1+ and CSA Z94.3 standards.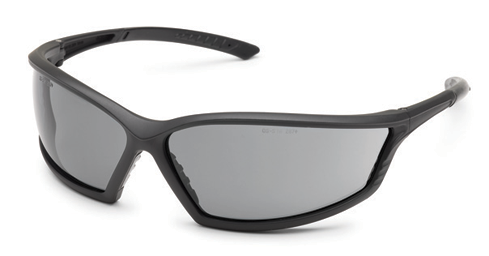 The lenses in a 4×4 Polarized spectacle are different from standard shaded lenses because they contain a special optical filter that absorbs the horizontal component of light – the "wave" of visible light that would otherwise be seen as glare – and transmits only the vertical component. Glare is not just annoying, but dangerous as well. Some light waves can be intense enough to cause permanent eye damage.
4X4 Polarized is part of the 4X4 line of protective eyewear which also includes a standard version, 4X4 Sport and 4X4 Style. All 4X4 products have a durable, lightweight frame with dual, wraparound polycarbonate lenses, designed to look like to fashionable sunglasses. Comfort features include a soft nosepiece for a snug fit and flexible temple tips to relieve pressure behind the ears. An anti-scratch coating protects the lenses from minor damage to preserve a clear view of the jobsite.