Gumballs®
Same popular design as the original StarLite®, StarLite Gumballs® come in a clear lens, with ten different temple colors in each box.
Available in standard StarLite size, or 10% smaller in StarLite SM size.
Temple colors in each box include Blueberry, Cherry Red, Cotton Candy, Orange, Lemon Yellow, Lime Green, Grape, Vanilla, Mocha Brown and Black Licorice.
Incredibly light, all-around impact protection.
Deep, universal-fit temples provide side protection equal to that of eyewear with large side shields.

Part #
Temples/Lens
Std. Pkg.

StarLite Gumballs
4699
Various/Clear (Ten temple colors per box)
10/box
StarLite SM Gumballs
3699
Various/Clear (Ten temple colors per box)
10/box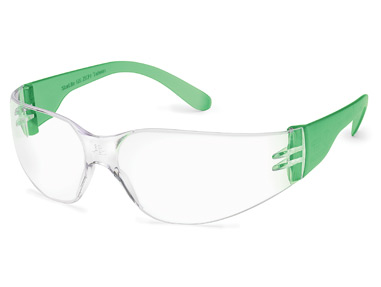 StarLite Gumballs Features